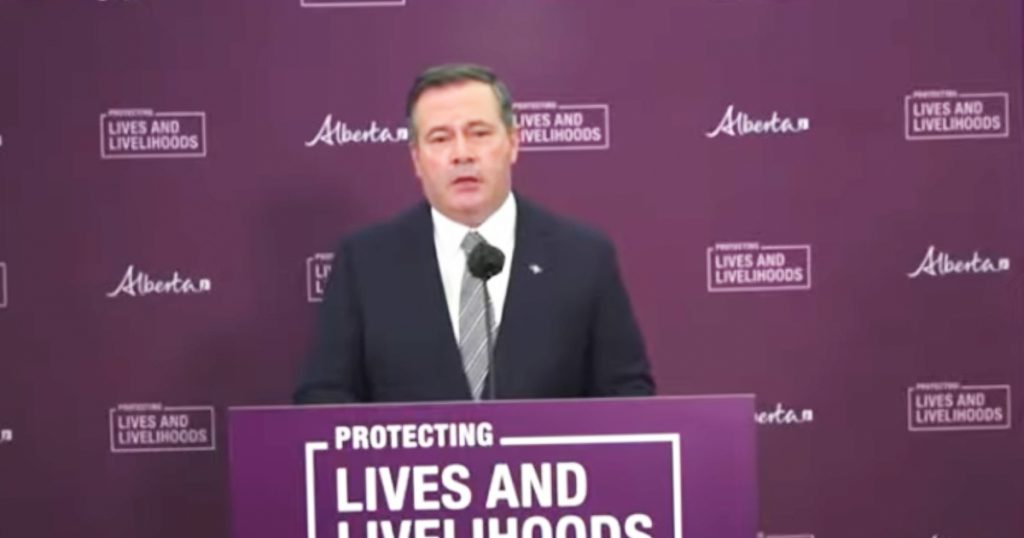 A group of United Conservative Party (UCP) MLAs have put out a public statement criticizing Premier Jason Kenney's decision to implement another lockdown in Alberta.
On Wednesday, a total of 15 UCP MLAs wrote that a return to Step 1 restrictions in Alberta goes against the rights and wishes of their constituents.
"We believe that yesterday's announcement to move our province backwards, effectively abandoning the plan that Albertans have worked diligently over the past months to follow, is the wrong decision," the statement reads.
"We have heard from our constituents, and they want us to defend their livelihoods and freedoms as Albertans."
On Tuesday, Kenney announced the province will enter Step 1, the strictest level of Alberta's lockdown roadmap, after a recent spike in coronavirus cases.
Under the restrictions, all indoor gatherings are prohibited, with strict limits on weddings and funerals. Religious services and retail businesses are limited to 15% capacity, indoor dining also prohibited.
The MLAs, which together make up nearly a quarter of the UCP caucus, say they have voiced their opposition to lockdowns to the government in recent months with little success.
"For months, we have raised these concerns at the highest levels of government and unfortunately, the approach of government has remained the same."
The UCP MLAs were also joined by Alberta MP Michelle Rempel Garner, who also serves as Conservative Party of Canada health critic, who says the new restrictions will hurt many who have already suffered from last year's "roller coaster of restrictions."
We are sorry that this post was not useful for you!
Let us improve this post!
Tell us how we can improve this post?