Millions of tests able to detect the CCP virus within 90 minutes will be rolled out to British hospitals, care homes, and laboratories to increase testing capacity in the coming months, the country's health minister said on Monday.
The tests will help health-care workers to "quickly advise on the best course of action to stop the spread of the virus," the Department of Health and Social Care announced.
Both new tests can distinguish between the CCP (Chinese Communist Party) virus, commonly known as the novel coronavirus, and other flu and winter diseases, enabling specific isolation rules for the CCP virus to be applied.
"The fact these tests can detect flu, as well as COVID-19, will be hugely beneficial as we head into winter, so patients can follow the right advice to protect themselves and others," Matt Hancock, UK Secretary of State for Health and Social Care, said in a statement.
Current lab tests can take a day or more to process, so the new tests will enable faster testing and greater capacity.
The government has ordered 5.8 million new tests that use DNA to detect the virus and 450,000 new swab tests, with plans to provide millions more later in the year.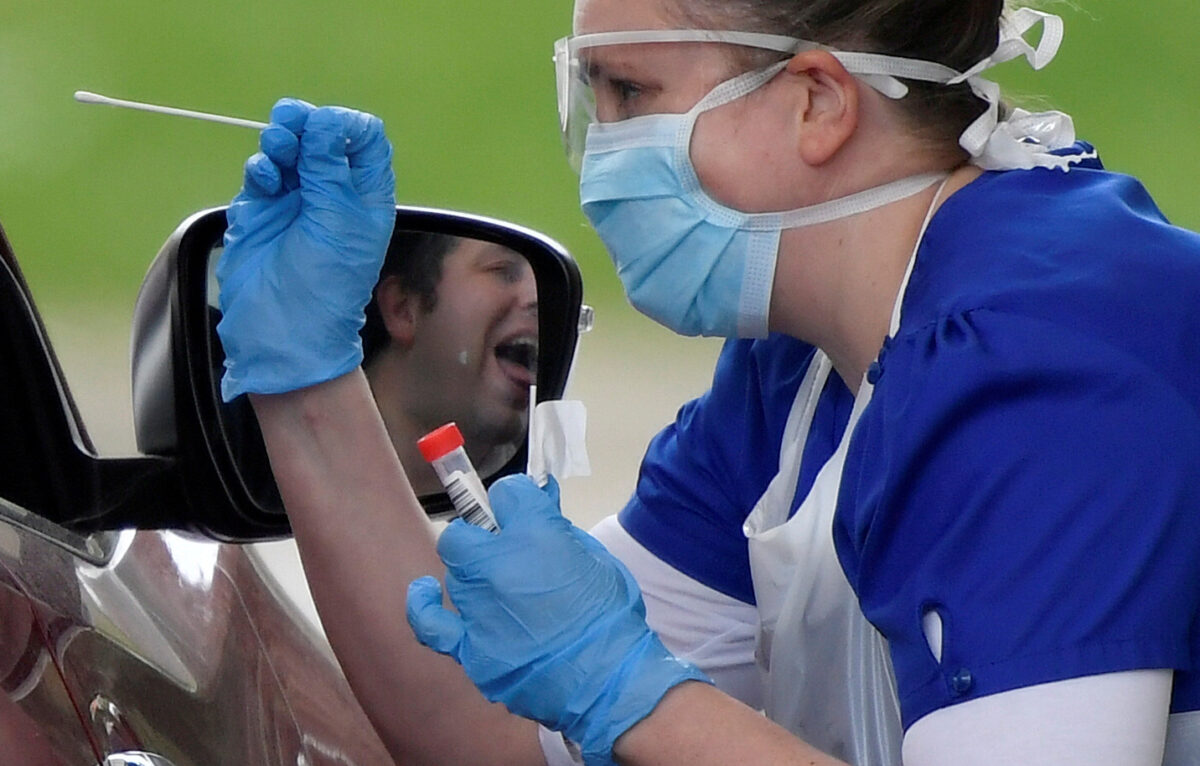 Two Test Types
The government has placed a 161-million-pound ($210-million) order with biotech company DnaNudge for their lab-free, rapid sampling kits for use in NHS hospitals from September.
The DnaNudge "Nudgebox" machines that analyze the DNA samples from nose swabs are already in accident and emergency departments as well as cancer and maternity wards at eight London hospitals. An additional 5,000 machines are to be deployed in hospitals around the country.
The company said in a statement that the new test that "eliminates 'false negative' results" is quick, highly sensitive, and 100 percent specific compared with a number of NHS laboratory tests.
The other test called LamPORE is a swab test developed by Oxford Nanopore Technologies, and will be available in adult care settings and NHS laboratories from next week, the government said.
It "will support the UK's efforts to manage the continued reduction of COVID-19 and containment of new cases, now and through the winter cold and flu season," the company said in a statement.
Neither of the new tests will need to be administered by health professionals, which means the tests can also be used in non-clinical settings, making them more practical to use.
Hancock told the BBC that testing could be expanded to other settings, such as schools, and across the wider community in asymptomatic people to "find out where the virus is."
Test and Trace
National Health Service (NHS) Test and Trace staff contact people who test positive for the CCP virus, asking them where they have been and who they've been in near contact with.
People further back in the contact chain can then be alerted where possible and advised on the best course of action to limit the spread of the disease.
Swab tests show if you are currently infected even if you are asymptomatic so that contacts can be traced.
Blood testing shows if you have had the virus and therefore have antibodies, which may give some immunity. This data can be put together with confirmed cases and death statistics to give an improved picture of how exactly the CCP virus is operating in the population and can inform back-to-work and lockdown-lifting measures.
Having had the CCP virus is not thought to necessarily give complete immunity, however, and a reliable vaccine has not yet been developed.
Countries such as South Korea and Germany who tested high numbers of their populations early on have had relatively low death rates from the CCP virus, while Britain has suffered the fourth highest death toll worldwide according to Reuters.
Reuters contributed to this report.
We are sorry that this post was not useful for you!
Let us improve this post!
Tell us how we can improve this post?